Marsha Yachting
srl
is a vibrant
registered Yacht & Ship Agency
, perfectly organized to meet Captain's, crews and guests requests. Based in
Naples
, we are able to reserve berths and offer the necessary support both at sea and onshore in the immediate vicinities: from Ponza to Ischia; Pozzuoli to Naples; Capri to Sorrento and the Amalfi coast, from Salerno to Agropoli and Paestum, as well as in the
whole Mediterranean and Europe
. Our
availability 24/7
, together with our hands-on approach and very personal assistance to our clients allows us to cut the response time, thereby facilitating the ships sailing and allowing guests to truly enjoy their charter. We take pleasure in
meeting the challenges
put to us by the yachts and have a great group of suppliers and agents who work with us,
guaranteeing the standards
we set out…The Highest! With more than
10 year experience
in the yachting business, our outgoing personality, coupled to high professional standards, have gained us respect and continuous collaboration with many
mega-yacht captains
. We are available to
organize your charter
in the Mediterranean and Europe and look forward to hearing from you. If you are heading our way we have
new suggestions
to satisfy and entertain your guests: private beach party; personal trainers on board; hiking, biking, diving tour; visits to the Phlegraean Fields; jet and helicopter transfers; air balloon tour…etc.
Always at your disposal and see you this season!
Who is Marsha Turola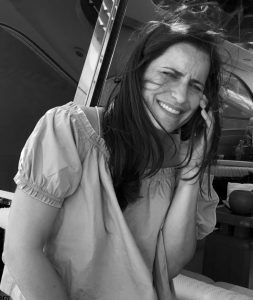 Born in Toronto, Canada she is the owner of the Marsha Yachting srl, the Neapolitan agency of large ships and yachts. She graduated in Hospitality and Tourism Administration in Toronto and worked for 6 years as a district manager and store opener. Fifteen years ago the turning point: she came to Naples, Italy and started to work in shipping business. Marsha worked for two years in a maritime agency supporting guests, captains and crew in all their needs before and during their stay in Mediterranean waters. She also assisted military ships, aircraft carriers, cargos, tankers and NATO ships. Marsha is now a certified maritime agent and runs her own agency in order to serve only yachts. With a network of agents built in years and years of experience, she can manage to organize yacht visits throughout Europe. Today Marsha Yachting srl is able to provide high standard services, tailored to meet different needs for all kind of clients.